Yoga Retreat in Ahmednagar, Maharashtra, India
Are you looking for the Best Yoga Retreat in India? We are located in Maharashtra at Meherabad, Ahmednagar. Professional teachers and guides from around the world will give you the best experience possible. We offer accommodations, meals, and a yoga shala—all with views of the Meher Baba
Samadhi.
To have a timeless experience and to make your holiday vacations amazing, you can combine the Best Yoga Retreat in India with inner peace. You will experience the mental and physical benefits with the Yoga retreat.
With hopes in mind and passion in heart, all yoga seekers are welcome to our retreat. With our elegant services and the pleasant atmosphere, we are fortunate enough to get the chance to serve you with love and entirely goodness. May your search for the Best Yoga Retreat in India end when you visit Meherabad and see our magic here.
Break away from the daily humdrum and puzzles of life into a world assimilated to help you converse with the inner-being while lounging in the mesmeric lap of nature. Relinquish the woes and revive your body and soul here. Let Yoga Retreat in India be your guide to a complete revival.
Benefits of Yoga Retreat in Meherabad, Ahmednagar India
Physical and mental cleansing and cultivating inner and physical strength are one of the Yoga's most important achievements. What makes it so powerful and effective is the fact that it works based on the holistic principles of harmony and unification. Yoga promotes our well-being almost every day. It increases endurance, strength and stamina. Mental and bodily endurance are tested for holding postures for enhanced breath. It also tones our body, face and skin so those that want to look smart and neat can also accomplish their dreams by joining the Yoga Retreat in Ahmednagar, Maharashtra India.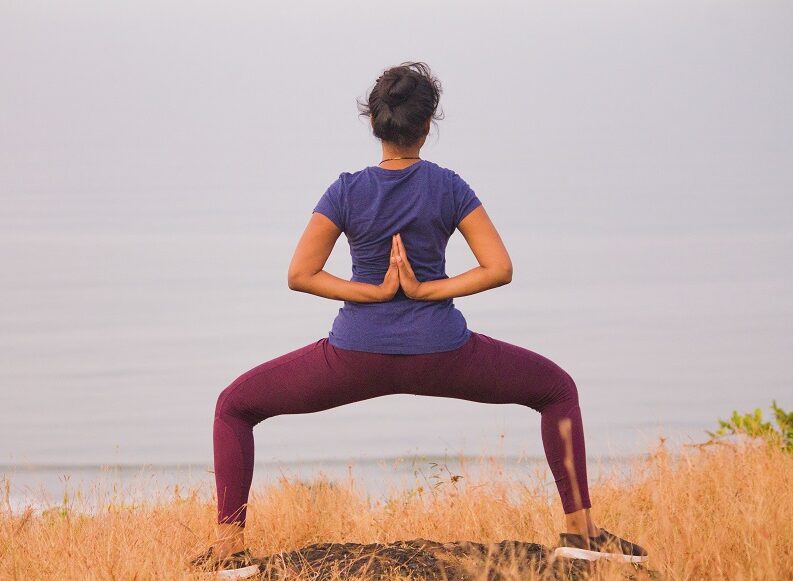 Yoga maintains our body. Yoga frees our body from intoxicating pollution. It strengthens our arms, legs and muscles. Yoga helps us boost our self-confidence. In contemporary times, the physical postures of yoga are used to alleviate health problems, reduce stress and make the spine supple. Yoga is also used as a complete exercise program and physical therapy routine. The system of Hatha yoga believes "life energy" is absorbed into the body through breath and can treat a wide variety of illness and problems including body pain, stress and depression. Learning by practical and experimental means is best. However, if you have some theatrical knowledge to add to the experiment, you will get better results. In this course, we also give priority to the lecture classes in the subject of Pranayama (breathing control yogic way). Breath control gives tremendous benefits to our body, mind and emotions, as well as prolonging our life.
Meditation practice helps in how to make a successful meditation apart from knowing the objective, problem, solution and benefit, the main reason to enable understand our self. Both Pranayama and Meditation is very helpful for the body and mind healing and best therapies in the world.
All asana classes are enriching in spirit, body and mind. Vinyasa Flow asana style is mindful, dynamic, creative, uplifting and energizing as well as offering some demonstration, hands on assisting and plenty of variations to suit any level and more deeply aware of your own inner peace and stability.
Highlights Of The Yoga Retreat At Ekant Yoga
Replenish your being and acquire the intellect into restoring health and wellness through yoga.
This is an absolute experience to relax and rejuvenate from deep within.
Indulge in mindful interaction with various like-minded souls from across the globe.
A different yoga forms including the Yin Yoga, Hatha Yoga, and Vinyasa Yoga.
Re-establish the lost communication between the mind, body, and soul
Cleanse your body and spirit with the Yogic Detoxification Therapy.
Relish appetizing yogic meals thrice a day
On-site Accommodation for an ideal ashram-like experience
Daily schedule
Daily schedule sample from Monday to Saturday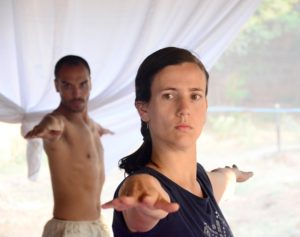 7:00 to 7:30 – Pranamaya/Meditation/Chanting
7:30 to 9:00 – Asana Practice
9:00 to 10:00 – Breakfast
1:00 to 2:00 pm– Lunch
2:00 to 2:30 pm – Karma Yoga
4:00 to 5:45 pm– Asana practice
6:00 to 7:00 pm — Meditation
7:00 to 8:00 pm – Dinner
Sunday Off
Ekant Yoga retreat center is an incredible method to hit the reset button of life. The initial move towards encountering a decent retreat is making a guarantee to your psychological and physical wellbeing. On the off chance that you lead a distressing and tumultuous life, at that point making your wellbeing a need will assist you with finding your equalization and focus by and by
How to Reach Ekant Yoga
Ekant Yoga is located at Meher Nazar, Meher Baba Samadhi Road, Meherabad on Daund Road, 6 kilometers outside the city of Ahmednagar, Maharashtra State, India. You can use Google Maps to find us.
Travel by Air. The nearest airports are Shirdi, Pune, Aurangabad, and Mumbai. Shirdi is approximately one and a half hours but limited flight, Pune(International Airport), and Aurangabad, both approximately two and one-half hours from Ahmednagar by road. Another international airport is Mumbai, approximately six hours by road to Ahmednagar.
Travel by Rail. Ahmednagar(ANG) is the nearest railway station. Located on the Daund/Manmad railway line, Ahmednagar is accessible by rail from many Indian cities, both to the north and south, including Delhi, Bangalore, and Hyderabad. Local rail service to/from Pune and Mumbai is not generally convenient as the trains are slow.
Travel by Car. Buses and taxis reach Ahmednagar from Pune, Aurangabad, Sholapur, and Nasik. A direct road from Mumbai, which bypasses Pune, takes about six hours in light traffic.
We do offer to Pick Up and Drop to Airport, Train Station, and Bus Stop for all of our guests and the price will depend on the city that you arrive. If you have any other concerns please do not hesitate to contact us.