Intensive Yoga Retreat in India
Intensive Yoga Retreat is ideal for who wants to deepen their yoga practice by joining Intensive Yoga Training Retreat. Intensive retreat exercises perform only under the guidance of yoga professionals or experts as it requires a more careful and immersive experience than the standard yoga retreat. Also, beginners can start their yoga journey with intensive retreats and take themselves to the next level. Participants will get a golden opportunity to learn yoga performed under the supervision of trained professionals or well-known gurus.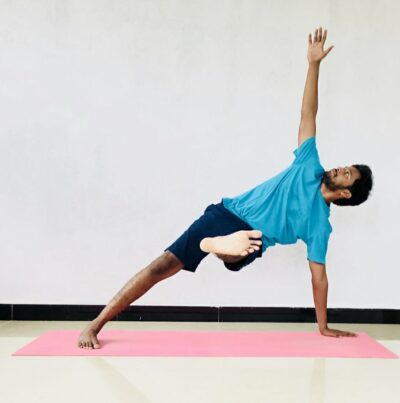 Intensive Yoga Training allows participants to be involved in more challenging asanas or pranayama's and get deeper insights into Philosophy. Experts trainers will teach exercises, meditations, or pranayama's, and you get an excellent chance to experience the retreat center's natural beauty and surroundings. Ekant Yoga Retreat centers are always in the middle of the greenery or open sky, offering an excellent panoramic view. Yoga Intensive Retreat allows participants or students to inhale fresh air and feel the cool breezes of the wind.
Take a break from monotonous activities and join our Intensive Yoga Training Retreat, as it helps to connect with inner peace, body, soul, and mind. These retreats are proven effective in terms of physical and mental. To keep healthy and fit, Ekant Yoga offers a pure Vegetarian/vegan and nutritious diet and self-care activities to support the body and mind.
Well-qualified and expert teachers taught about the importance of yoga in daily routine life. Furthermore, performing yoga and meditation have many benefits, including reducing stress levels, increasing Strength and Flexibility, enhancing concentration, keeping your body and mind calm, connecting with a similar group of people, etc. The food in our yoga school in Goa is specially cooked with all safety and precautions.
2 Weeks Intensive Yoga Retreat Fees
Upcoming Intensive Yoga Retreat Dates:
17 September to 30 September 2023
15 October to 28 October 2023
15 November to 28 November 2023
18 January to 31 January 2024
15 February to 28 February 2024
17 March to 30 March 2024
15 April to 28 April 2024
Daily schedule sample from Monday to Saturday
7:00 to 7:30 – Pranayama/Meditation

7:30 to 9:00 – Asana Practice

9:00 to 10:00 – Breakfast

10:30 to 11:30 pm– Workshop

11:30 to 12:30 pm — Meditation

1:00 to 2:00 pm– Lunch

3:00 to 4:00pm – Philosophy

4:30 to 6:00 pm– Asana practice

7:00 to 8:00 pm – Dinner

Holidays are only on Sundays as we will give freedom to participants to explore the area, or they can go anywhere as per their preference.
*Schedule subject to change. All times are approximate
What Facilities Will You Get in Yoga Retreat Program
Daily Practicing different Types of yoga

Daily meditations

Daily pranayama

Daily Philosophy

Chanting Mantras

Daily workshop on asana

One-to-one Consultations

Private AC room with attached Bathroom

Vegetarian food 3 meals per day

Pick Up included in the fees from the airport or station within Goa

Accessibility of Free Internet