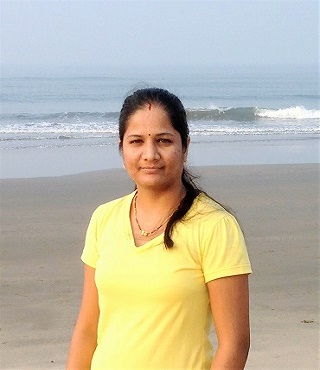 Manisha
Manisha has been practicing and teaching yoga for over a decade. Sincere practice, study and while teaching in different programs, she developed her own teaching style which includes in-depth knowledge of the subjects with playfulness attitude. Laughter is natural in her classes and students experience the tranquility at the end of the yoga meditation classes. Manisha is a certified E-RYT 500 Yoga teacher with Yoga Alliance USA and as well as Yoga Alliance International. Manisha is practicing yoga and meditation regularly and she possesses a naturally playful and light-hearted personality which infuses her classes with love, joy, and laughter.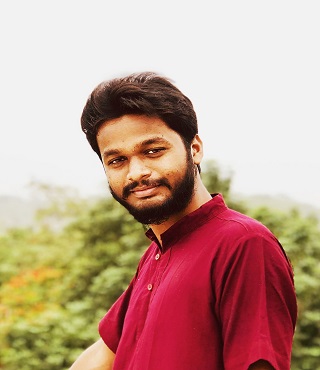 Vinod
Vinod has integrated yoga and meditation into his life for several years now. He has spent many years studying under great masters learning all aspects of yoga but specifically focusing on the health and wellness benefits of pranayama and meditation. Yoga has been a part of his life for the past decade, and his practice has helped him grow profoundly. He has fondly been teaching 200 hours and 300 hours Yoga teacher training courses, workshops retreat at various prestigious yoga schools for many years. As he began his journey into yoga, he found his dharma (life's purpose) as he could quickly master many asanas and was eager to share his passion with others. Vinod enjoys living a joyful and mindful life and has an infectious ability to spread his joy to others. He has been interested in the connection between the movement of the physical body and the changing states of mind. He was introduced to yoga through the physical practice of asana and soon realized the profound effects the movement had on her mind and ability to find internal comfort in externally uncomfortable situations.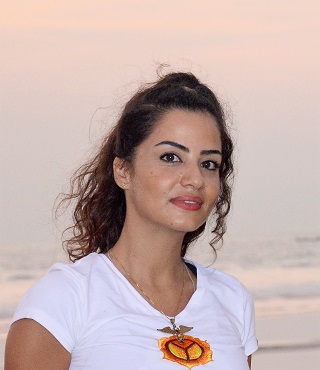 Paria
Paria completed a 200 hour TTC in Traditional Hatha Yoga and Vinyasa Flow at in Goa, as well as a 300 hour TTC. Yoga came on her path eight years ago. Throughout the years, yoga became a lifestyle that helped her accept her body and expand her mind's boundaries. With that, the spark to share it with others grew more powerful. Now, her mission is to empower others to re-establish a healthy relationship with the body and relax the mind's demands of modern city life. In her view, the personality of the body is always leading, and only by integrating healthy practices in your life will you benefit from yoga in its entirety. Balancing your mind to being able to listen to its signals - being pains, diseases or injuries, you will always not only grow your body's wisdom but also your mind's capacity to expand itself and give your life a deeper purpose. As it is so easy to get lost in the jungle of trendy, urban yoga and yoga philosophy teachings nowadays, Paria approaches yoga with one simple premise: yoga is there to serve you to explore your uniqueness, from the inside-out.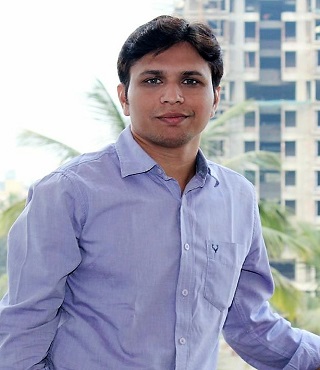 Bharat
Being born and brought up in a family with Spiritual inclination, from an early childhood he was exposed and familiar with the world of Yoga and spirituality. Most of his early memories are of spending his vacations in Ashrams getting acquainted with yoga philosophy and spiritual practices. During his teenage itself, Bharat started his stint with yoga and went ahead with getting a Masters Diploma in Yogic Science. Bharat was trained under Yogi Chetan Mahesh for Ashtanga and Hatha Yoga while Yogacharya Santosh Kumar gave him an insight on Pre-natal yoga. While practicing his sadhana, he developed a keen interest in exploring the deeper layers of yoga philosophy which led him to the Yoga Philosophy master, Yogi Benu Ji, with whom he has been training since then. Apart from the Yoga philosophy and Pranayama, Bharat also mentors people on Yoga therapy, Mantra chanting, and Meditation. With his multidimensional and flexible approach towards yoga, the helps every student in getting well acquainted with the deeper nuances of yoga. Bharat is the best example of how your childhood learning defines your inclination and purpose in life. Due to the strong influence of the spiritual upbringing, Bharat has carved a successful career for himself with over seven years of experience in Yoga Teacher Training.