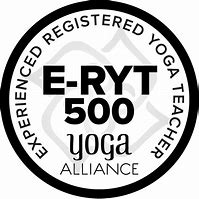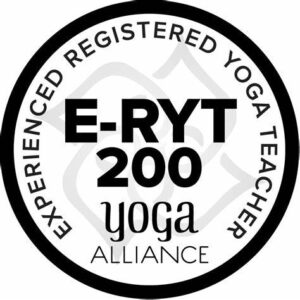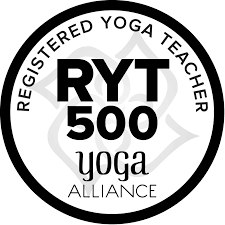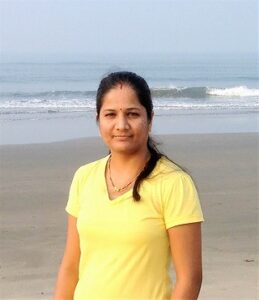 Manisha has been practicing and teaching yoga for over a decade. Sincere practice, study and while teaching in different programs, she developed her own teaching style which includes in-depth knowledge of the subjects with playfulness attitude.
Laughter is natural in her classes and students experience the tranquility at the end of the yoga meditation classes. Manisha is a certified E-RYT 500 Yoga teacher with Yoga Alliance USA and as well as Yoga Alliance International. Manisha is practicing yoga and meditation regularly and she possesses a naturally playful and light-hearted personality which infuses her classes with love, joy, and laughter.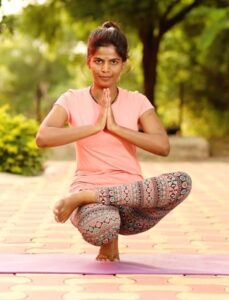 Kanchan has born in a small family. She inherited the reading culture from her parents. From various kinds of books, she is more attracted to the ones that give scientific information about Indian culture. She would try to implement the information obtained from the book in her life. Her mother instilled in her a love for sattvic food from childhood, while her grandmother taught her the path of Bhakti Yoga by teaching her shlokas and mantra chanting. Kanchan, a girl with a passion for healthy living, meets yoga guru Vinod, and her quest does not stop but truly begins. She fell in love not only with yoga but also with her yoga teacher, Vinod. After culturally marrying Vinod, her curiosity increased to know more about culture and the scientific reasons behind it. Kanchan is a student of Ekant Yoga School. She learned yoga under the guidance of Vinod and many other teachers.
Kanchan has been practicing yoga since 2016, with extensive experiential knowledge of various styles such as Hatha and Vinyasa and a substantial understanding of yoga philosophy and meditation. Also advance knowledge of the latest trends and aspects of generating quality education. She knows well how to design and implement specialized private and group lessons and programs according to individual and group needs. In her classes, she loves to combine creative sequencing, a spirit of playfulness, and a dose of inspiration to help you deepen your practice. She seeks to help others thrive in life by nurturing body, mind, and soul with yoga, and my hope is that students step off the mat feeling refreshed, nourished, and balanced.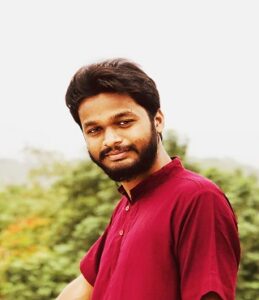 Vinod has integrated yoga and meditation into his life for several years now. He has spent many years studying under great masters learning all aspects of yoga but specifically focusing on the health and wellness benefits of pranayama and meditation. Yoga has been a part of his life for the past decade, and his practice has helped him grow profoundly. He has fondly been teaching 200 hours and 300 hours Yoga teacher training course, workshops, retreats at various prestigious yoga schools for many years.
As he began his journey into yoga, he found his dharma (life's purpose) as he could quickly master many asanas and was eager to share his passion with others. Vinod enjoys living a joyful and mindful life and has an infectious ability to spread his joy to others. He has been interested in the connection between the movement of the physical body and the changing states of mind. He was introduced to yoga through the physical practice of asana and soon realized the profound effects the movement had on her mind and ability to find internal comfort in externally uncomfortable situations.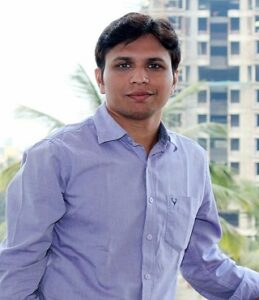 Being born and brought up in a family with Spiritual inclination, from an early childhood he was exposed and familiar with the world of Yoga and spirituality. Most of his early memories are of spending his vacations in Ashrams getting acquainted with yoga philosophy and spiritual practices. During his teenage itself, Bharat started his stint with yoga and went ahead with getting a Masters Diploma in Yogic Science.
Bharat was trained under Yogi Chetan Mahesh for Ashtanga and Hatha Yoga while Yogacharya Santosh Kumar gave him an insight on Pre-natal yoga. While practicing his sadhana, he developed a keen interest in exploring the deeper layers of yoga philosophy which led him to the Yoga Philosophy master, Yogi Benu Ji, with whom he has been training since then. Apart from the Yoga philosophy and Pranayama, Bharat also mentors people on Yoga therapy, Mantra chanting, and Meditation. With his multidimensional and flexible approach towards yoga, the helps every student in getting well acquainted with the deeper nuances of yoga. Bharat is the best example of how your childhood learning defines your inclination and purpose in life. Due to the strong influence of the spiritual upbringing, Bharat has carved a successful career for himself with over seven years of experience in Yoga Teacher Training.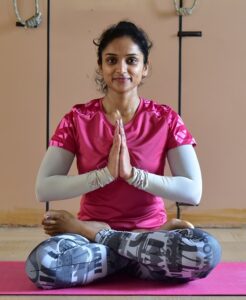 Bhagya's journey in yoga & spirituality began at a young age, and has since explored a variety of styles and approaches to the practice which led her towards deepening her understanding of yoga. Her core teaching is in Ashtanga Vinyasa, Hatha Yoga, Vinyasa Flow, Aerial Yoga, Pre-Post Natal Yoga, Yin Yoga, Yoga Philosophy, Pranayama and Meditation – beginner level up to advanced level students. Her teaching style is focused on creating a safe, welcoming space for all students to explore their own yoga journey. Bhagya has learnt and taught Yoga in Rishikesh (Birthplace of Yoga) and Pune, currently teaching in Goa including the USA and Europe (Online students). She is 500 Hrs YTT Certified Yoga Instructor and completed her Yoga Protocol Instructor Level 2 with the Ministry of AYUSH – Yoga Certification Board of India.
In her classes, you can expect a balance of challenge and release, with an emphasis on proper alignment and modifications for all levels. I am committed to continuing my own education as a teacher, and regularly attend workshops and training to deepen my practice and better serve my students. Bhagya is passionate about sharing the physical and mental benefits of yoga with others. I believe that through mindful movement and conscious breathing, we can cultivate greater awareness and connection with our bodies and our inner selves.